Unparalleled Camaraderie
The One Moment Team is a hand-selected group of volunteers who love aviation, innovation, and contributing to a bigger dream.
With technical engineering backgrounds, the One Moment Team is primarily focused on engine development and the abilities to improve overall performance of the plane. With a broad range of expertise across various industries and countries, this team shares one mission – to set new records in the sport racing class.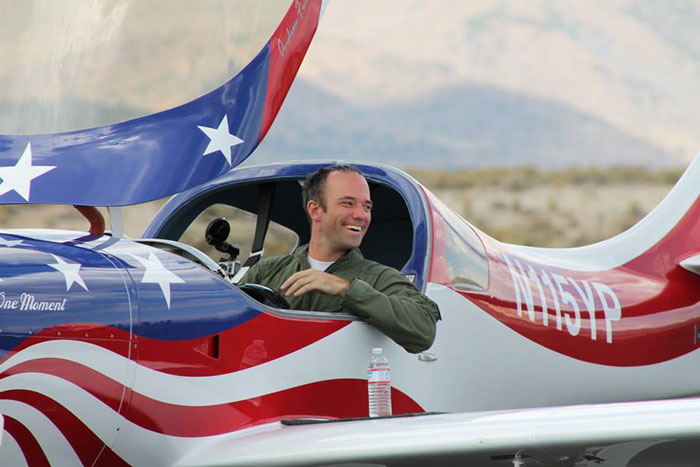 Andrew "Andy" Findlay
Pilot
Having raced his entire life, Andy's competitive nature is now driving him to push faster and farther. With an educational background including a BSME, a MSME, MBA, and having flown over 21 different types of aircraft, Andy is taking the Super Lancair Legacy and the One Moment Team where no Sport Class Racing team has gone.
- 2013 "Rookie of the Year"
- 5th Place in Sport Gold Race
- 351 MPH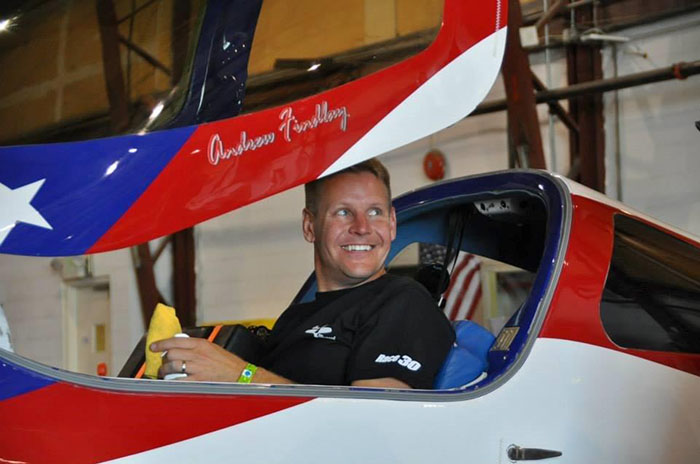 Brian Manke
Crew
Brian Manke a long time STIHL employee, has been a part of One Moment Racing since its inception. His primary roll is polishing and cleaning the plane in preparation for race day. Brian has plenty of polishing experience with his diverse collection of cars. He also assists with general maintenance and installing the many aerodynamic cheaters on the plane. Brian gets his need for speed fix from automobile racing with his wife and flying remote control airplanes including a scale model of the famous Reno race plane, Voodoo. When not involved in making something go faster, Brian works in the Information Services department at STIHL on their dealer support systems.
Andre Prager ``The Mad Scientist``
Crew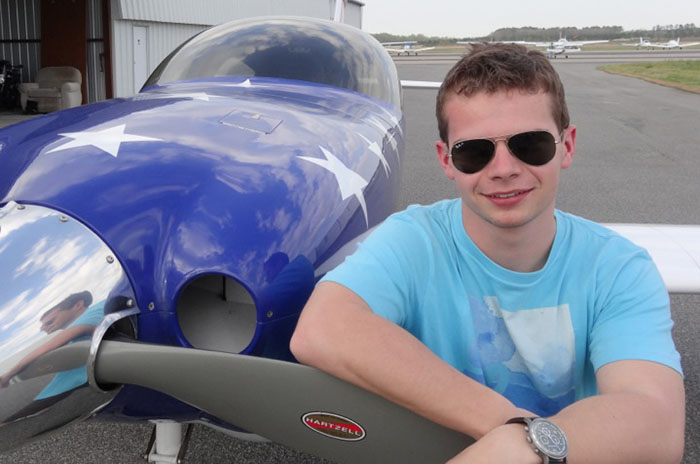 Eric Schmeiser
Crew
Passionate about aviation. Started gliding at 15 years old. Currently armed with a SEP license, Eric's goal is to collect as much flight time as possible with the dream to be able to race one day.
Building the fastest Legacy at Reno Air Race is the greatest engineering challenge ever.
- Student of Mechanical Engineering for M.Sc at KIT
- Private Pilot Licence for SEP
- German Glider Pilot
- Coworker at STIHL Inc.
Michael Turner
Crew
First soloed as a pilot in October 1980 and still flying at least once a week. Has also been a drag racer and raced bicycles. Currently working as a machinist by trade.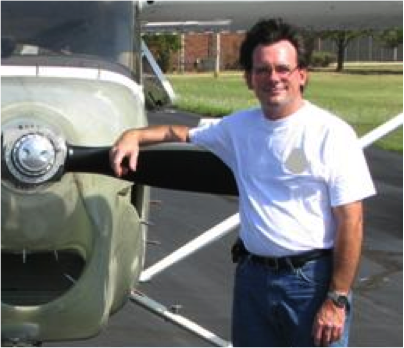 Mark Voss
Crew
Mark Voss is one the team's engine and thermodynamics assets. Mark is a degreed engineer, pilot and A&P mechanic with over 35 years of professional experience in aircraft engine and related thermodynamic and heat transfer systems development. He has 58 US Patents associated with thermodynamic components and systems. He is currently employed by a major aircraft engine manufacturer where he serves in the capacity of FAA Designated Engineering Representative. He is also the principal of the consulting firm, Thermodynamic Sciences LLC.